FlowUnit™/FLC200
Product info
FlowUnit/FLC200 was developed specifically to monitor the amount of seal water used in rotating shaft seals in the pulp and paper industries. It is possible to tell the condition of the seal from one glance.
The sealing of rotating shafts is a significant cost factor in process industries. For this reason it is not irrelevant how sealing water flows and how it is monitored. Unnecessary seal water results in excess raw and wastewater usage. Through controlling seal water amounts it is possible to decrease the costs incurred through reduced water demand and wastewater loads. FlowUnit seal water control unit is an invaluable tool for dealing with these unnecessary costs.
Models:
FCQ – For pressuless seals; Quench seals.
FC – For packings and single mechanical seals.
FCP – For double mechanical seals.
8035 – Maintenance free digital flow meter for controlling seal water of vacuum pumps.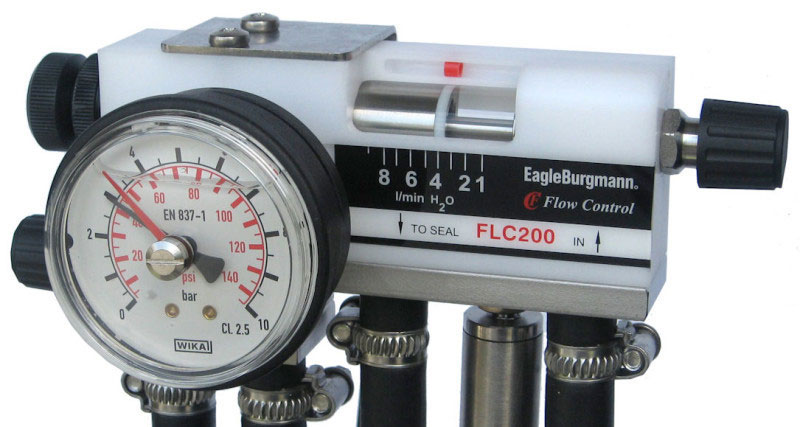 Installation services
Flow Control's service concept includes installation services. Our intention is to provide services additional to development and manufacture. Our professional staff has been servicing customers with their comprehensive skill set for decades. Our staff has mastered the installation of various systems, such as:
Circulation lubrication

Seal water systems

Pneumatics

Grease lubrication

Hydraulics
This is only a part of our services. Please contact us with a contact form! We would gladly tell you more of the services we are able to provide.